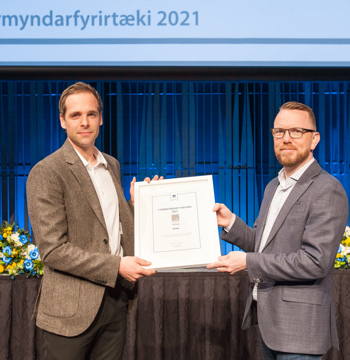 Recognitions
Vistor has received several awards and recognitions in recent years. Below you will find a list of a few that we like to share with pride.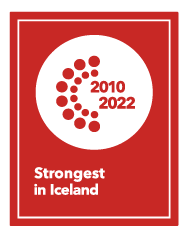 The strongest in Iceland
Creditinfo annually makes a detailed analysis, which displays Icelandic companies that have achieved top marks in their strength and stability assessments. Only about 2% of companies registered in the Icelandic Company Directory (2022) pass the conditions set by Creditinfo in order to receive the award of being one of "Iceland's Strongest Companies".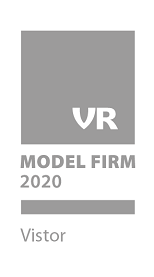 VR Model Firm
VR, the Commercial and Office Workers' Union, conducts an employee satisfaction survey annually. The companies ranked in the top 10 places in the survey, within their size segment, get to use the "VR Model Firm" logo.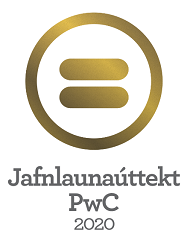 PwC´s Equal Pay Audit
The golden seal of PwC's Equal Pay Audit is awarded to companies where the wage difference by gender is under 3.5%. The results are gathered from viewing data on salaries of the employees of Veritas (Vistor's parent company) and its subsidiaries. The Equal Pay Audit reviews the difference in men's and women's basic and total salary. The audit is based on a regression analysis that elucidates unexplained wage difference between the sexes, taking into consideration parameters like education, length of employment, position in the organizational chart and more.
Vistor is proud to say that the Equal Pay Audit revealed a difference of only 1.2% in men's and women's basic salary and 0.4% in total salary. The so called coefficient of determination, showing the proportion of spreading considered to be explained, was very high or 96.7%. These results emphasize the Group's emphasis on equal share of women and men. The company's opinion is that equal rights strengthen the company and are an advantage when competing for competent employees. Veritas and subsidiaries are popular work places and work satisfaction is high, as can be seen by the Group's companies regularly being on the list of VR Model Firms.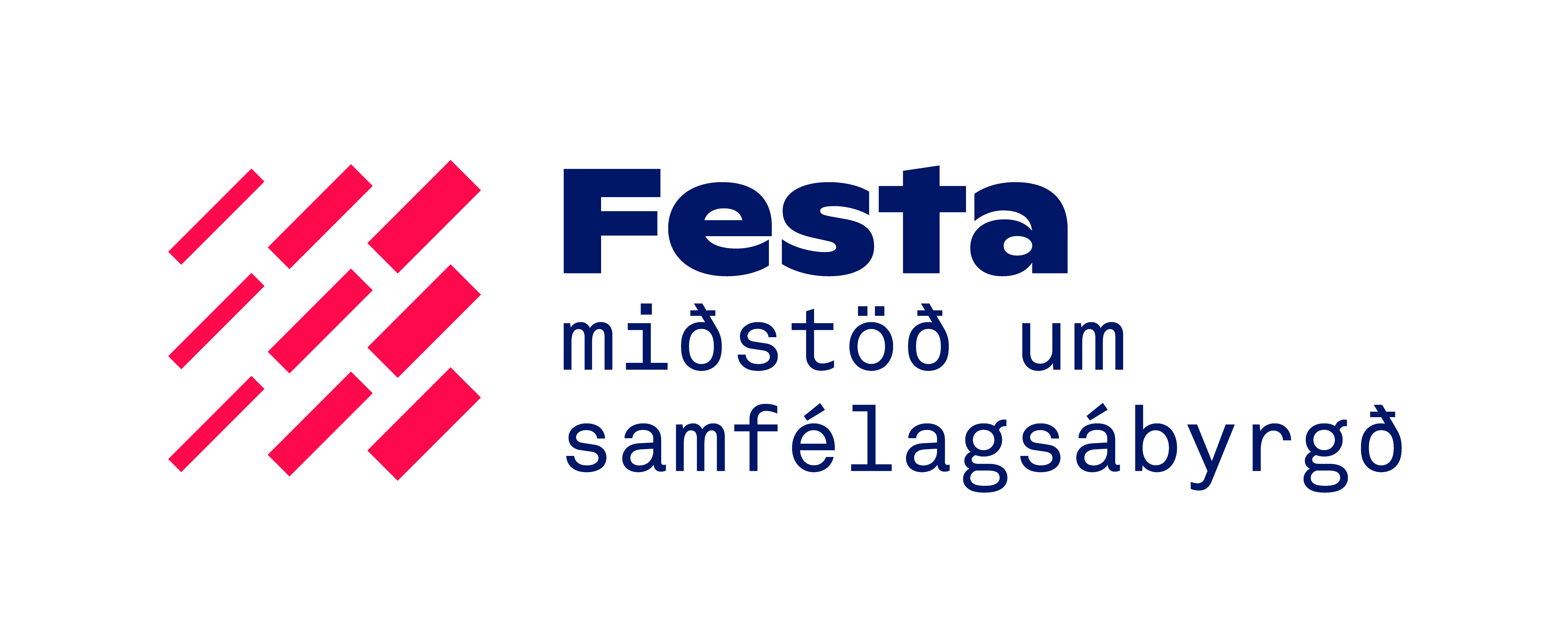 Veritas' membership in Festa
Veritas and its subsidiaries are now associated members of Festa – Center for Sustainability. Festa's mission is to promote corporate social responsibility among Icelandic companies, drive awareness in the Icelandic society, and encourage cooperation and actions in this field. As an associated member of Festa, Veritas aims at more actively incorporate social responsibility in all its operations. Membership in Festa is part of Veritas' recently adopted Environmental Policy, a beacon towards promoting sustainable development, supporting community health and well-being, and creating value for the society as a whole.
Read more about Festa at https://samfelagsabyrgd.is/en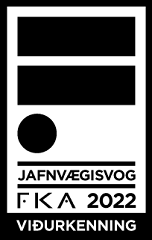 Equality scale FKA
Equality Scale award from the Icelandic Association of Women Business Leaders.
FKA was founded in April 1999 and its core mission is to bring businesswomen together, support women as they manage and grow their businesses and increase their visibility in the business world and society in general. Its mission is to create the space for women to flourish as leaders and today it has over 1,200 members across all business sectors. It hosts numerous events throughout the year, including an annual awards ceremony recognizing three women leaders for outstanding performance, International Woman's Day, company visits, local and international trips, training, profiling companies, etc.