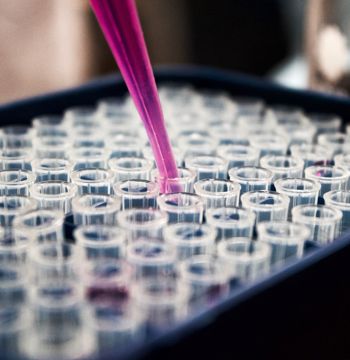 Clinical research
Vistor boasts an all-out support division of specialists in clinical operations with extensive experience. We provide flexible solutions in our services and look forward to hear from you.
Our skilled clinical research associates provide their services to both small and large international pharmaceutical companies as well as individuals. This applies to both clinical and non-interventional scientifical studies in humans.
Management and monitoring of clinical trials
Our clinical research associates have a wide and comprehensive experience in monitoring clinical studies conducted in Iceland and got a superb reputation of professionalism and integrity. Our principals may choose to adhere Vistor's or sponsor's clinical research guidelines on clinical trial design and monitoring.
Experience, expertise, and specialisation
All our operations are conducted in compliance with Icelandic laws and regulations which are based on the most recent European regulation (from January 2023).

All clinical studies are conducted pursuant ICH-GCP (International Conference on Harmonisation's Good Clinical Practice Guideline).

We boast a robust network of specialists (investigators) and can establish contacts and even recruit principal investigators and/or clinical study centres upon request.
For further information please contact us
Authorisation applications to The National Bioethics Committee of Iceland and health authorities (The Icelandic Medicines Agency)
Our skilled staff has a large experience concerning applications for authorisations to conduct clinical studies and provide our principals with consultancy and submittions to relevant authorities (The Icelandic Medicines Agency and The National Bioethics Committee of Iceland) on behalf of our principals upon request. We can also take charge of all communications with above authorities both before and after the applications have been approved.
As of 31 January 2023, all applications for new clinical studies are submitted via The European Medicines Agency's platform, Clinical Trials Information System (CTIS).
Phone: +354 535 7000
Email: clin.trial@vistor.is or brynjaso@vistor.is
Address:
Vistor hf.
Horgatuni 2
210 Gardabaer